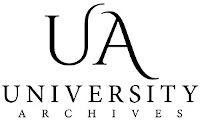 Weekly Auctions of Exceptional Items
Upcoming Auctions
News
Reviews
Past Auctions
Record Results
Upcoming Auctions from University Archives
Bidder Reviews for University Archives (78)
8 Latest Top ReviewsSee All
Lanny
Guerneville, California
Lawrence
Homestead, Florida
Hard to find, nice items. Easy to deal with.
University Archives has very nice auction items that are hard to find elsewhere. Their descriptions are extremely accurate and they are easy to work with. Highly recommended!!
Edward
Larksville, Pennsylvania
Christopher
Rome, New York
Great Find
This was a great find and true to it's description. The presentation, and the display/preservation case really add to this collectible piece of history. Great Job by all.
William
Concord, New Hampshire
Douglas
Chesterton, Indiana
News about University Archives