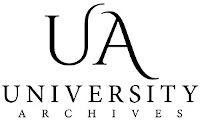 Weekly Auctions of Exceptional Items
Upcoming Auctions
News
Reviews
Past Auctions
Record Results
Upcoming Auctions from University Archives
Rare Autographs, Manuscripts & Books
Auction Index American Politics/Supreme Court: Lots 1-8 Art/Literature: Lots 9-46 Aviation/Space: Lots 47-66 Business/Notables: Lots 67-125…
Starts Jun 30, 2021 10:30 AM EDT
Why can't I view the catalog?
Bidder Reviews for University Archives (83)
8 Latest Top ReviewsSee All
Rob
W Townsend, Massachusetts
Always the best.
Accurate Descriptions. Smooth process. Exceptional Pack and Ship. A + + +
Great service
Everything went perfectly.
Michael
Palm Springs, California
Very professional
Items clearly described. Packaging was excellent and shipping was prompt
Lanny
Guerneville, California
Lawrence
Homestead, Florida
Hard to find, nice items. Easy to deal with.
University Archives has very nice auction items that are hard to find elsewhere. Their descriptions are extremely accurate and they are easy to work with. Highly recommended!!
News about University Archives