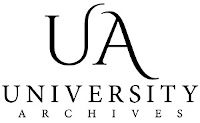 Weekly Auctions of Exceptional Items
Starts on: Sep 14, 2021 6:30 PM EDT
Hyde Park, NY, United States
Native American Artist, hand-colored photographs and etchings.
Auction Details
Preview
Preview is available during normal business hours. Bidders are welcome to call in advance a set up an appointments.
Terms & Conditions
Shipping typically takes 2 to 3 weeks. A tracking number will be provided within 48 hours after payment via email. Local pickup is also available during store hours. Item preview is available during regular business hours. Bidders are also welcome to call the store to arrange a personal appointment. Books & ephemera, in particular, rely heavily on detailed descriptions. Please pay attention to photos and possible/varying quantities of written descriptions. Poughkeepsie Books & Gallery strives to deliver competitive shipping prices for both foreign and domestic goods. Our auction house and store are located in upstate New York. If by any rare chance shipping cost seems suspect, buyers are welcome to arrange their own shipping or local pick up. Tracking will be available once item(s) and shipping costs are paid. All sales are final. If there is an issue with an item, please contact me. As a Philosopher and academic, I've heard once or twice that I am reasonable and considerate. The antique world needs more common sense and good faith actors. Buyer's Premium is 18% Please pay promptly, same day, or within 48 hours is ideal. Past 48 I will begin to inquire about your wellbeing and situation. Life happens, and we'd prefer not to report buyers. If you need more time or have issues contact me. I wish books could be like baseball or comic books with a rating agency that conduct condition report. Unfortunately, there is yet to be a universally accepted agency. Hence, writing descriptions are it's own an academic pursuit, study, and torment. My subjective analysis of "Fine," "Fine +," "Very Good," or "decent" may differ from people to people, region to region. Therefore unless otherwise stated or pictured: There is no underlining or highlighting of pages. Certain gallery items have frames, but I try to reduce shipping costs and give buyers their artistic freedom to customize their frames. If an item has a period or original frame I will note that since it is often a value-added plus. Otherwise, certain frames by default are common and may or may not be to your liking. Lithographs, etching and other prints are often tapped to paper backing but can be removed easily. Dust Jackets may differ in state, printing as well as the hardcover books themselves. It is common for later printing Dust Jackets to be in a true first edition. Different publishers had a variety of logos and letter numbering systems to convey varying editions. My expertise and research will aid buyers. Nonetheless, as the seller on a quest to accurately describe the full and complex identity of an item, it is possible "I the seller" overlooked a detail. If my mistake helps your cause, (such as a great price) its probably in your interest to keep that detail a secret. Otherwise, inform me so I can correct said inaccuracy. There are multiple variables that determine the value and distinct truth of a book and other pieces of art. From the illustrator, Publisher, Printing Press, Binding, translations, numbered/ limited series, bookplate, and provenance are just a few factors. All photos will be taken as a safety mechanism to ensure if me, the seller, falls short in my description, you the buyer is equipped with the tools and photos before purchasing to view and investigate any lingering questions of the heart. It is the Buyer's responsibility to inspect each lot and deem their own opinions on the condition, description, provenance, and validity BEFORE purchasing. All descriptions are visual opinions based on the Auction house's experience and do not warrant as a guarantee. Condition is appropriate to the age of the item. The absence of a condition report does not imply that the lot is free from damage and wear. Again, please review all pictures posted on this listing. We encourage all buyers to request a condition report and/or additional photos prior to bidding on any lot as ALL ITEMS ARE SOLD AS-IS. Leave a review of your experience so we can get better if possible.
Autopay
If you have not contacted Poughkeepsie Books & Gallery to arrange payment within 3 days of the time that invoice is sent, we will charge the credit card you used to register for the auction for the amount of your invoice.
University Archives online auctions by: