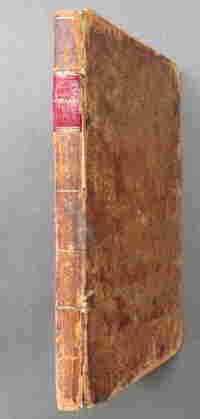 Copeland, Diseases of Rectum and Anus, 1st US Edition 1811
Sold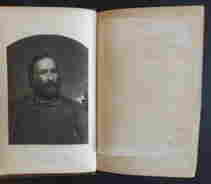 2019
Life of General Garibaldi, 1st US Edition 1859
See Sold Price
Sold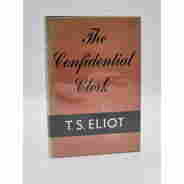 2021
The Confident Clerk by T. S. Elliot 1st US Edition 1953
See Sold Price
Sold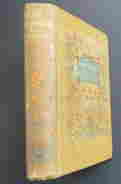 2022
Thorneycroft Fowler, The Farringdons 1st US Edition 1900
See Sold Price
Sold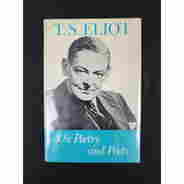 2020
T.S Eliot, 1st US Ed 1957 On Poetry & Poets
See Sold Price
Sold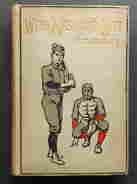 2020
Dudley, With Mask And Mitt, 1stEd 1906, baseball illust
See Sold Price
Sold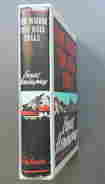 2021
Hemingway, For Whom Bell Tolls, 1st Ed. Library 1968
See Sold Price
Sold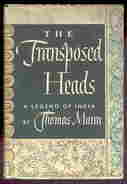 2020
Mann, Transposed Heads, Legend of India 1st US 1941 D/J
See Sold Price
Sold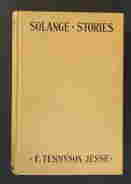 2021
Jesse, Solange Stories, 1st US Print 1931 Crime Stories
See Sold Price
Sold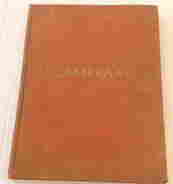 2017
TOM MALONEY US CAMERA BOOK 1946 1ST EDITION
See Sold Price
Sold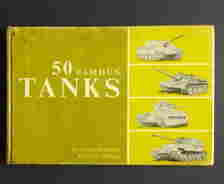 2020
Bradford, 50 Famous Tanks, 1stEd. 1967 illustrated
See Sold Price
Sold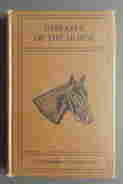 2019
Diseases of the Horse, 1923 Veterinary Medicine, ill.
See Sold Price
Sold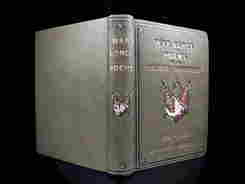 2019
1904 Confederate Civil War Songs Poems 1st Edition
See Sold Price
Sold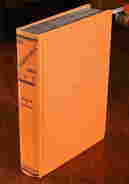 2019
1934, Unsinkable Molly Brown, Mrs. J.J., Signed, 1st
See Sold Price
Sold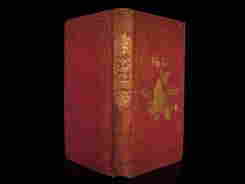 2019
1848 Last of the Fairies Children Illustrated 1st
See Sold Price
Sold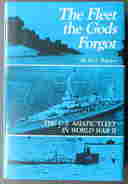 2021
Fleet the Gods Forgot, US Asiatic Fleet WWII 1stEd
See Sold Price
Sold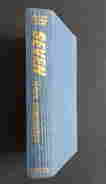 2020
Syers, The Seven Navy Subchaser, 1st Edition 1960
See Sold Price
Related Books, Magazines & Papers
More Items in American Books, Magazines & Papers
View More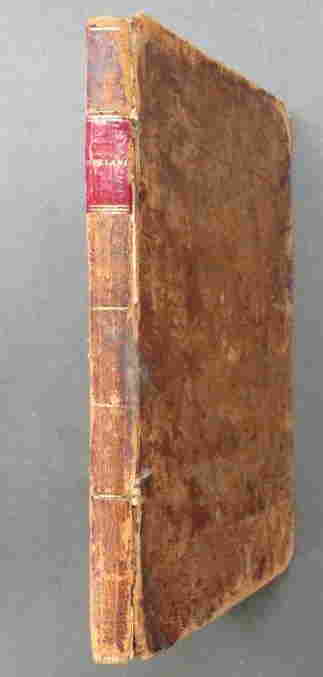 Item Details
Description
"Observations on some of the principal diseases of the rectum and anus: particularly stricture of the rectum, the hemorrhoidal excrescence, and the fistula in ano." by Thomas Copeland, fellow of the College of Surgeons, and assistant surgeon to the Westminster General Dispensary. Philadelphia: Published by A. Finley; also, P.H. Nicklin, Baltimore; J.W. Campbell, Petersburgh, Va.; D.W. Farrand and Green, Albany; and D. Mallory and Co., Boston; Fry and Kammerer, printers, 1811. First American Edition.

Hard boards, leather with red label on spine, some wear and surface scratches, rounded corners, leather creases between spine and boards, the boards are attached [see photos]; 5.1/2" x 8.1/2"; "Monroe" is ink written on the front endpaper, 120 pages, some foxing, very good condition.

Thomas Copeland (1781-1855) was an eminent British surgeon. He studied under Mr. Denham at Chigwell in Essex, and in London under Edward Ford, his maternal uncle. He afterwards attended the medical classes at Great Windmill Street School and at St. Bartholomew's Hospital. On 6 July 1804, he was admitted a member of the Royal College of Surgeons, and on the 14th of the same month was appointed an assistant surgeon in the 1st Foot Guards. He embarked with his regiment for Spain under Sir John Moore, and was present at the battle of Corunna in 1809.

On his return to England and retirement from the army, finding that his uncle was declining practice, Copeland occupied his residence, 4 Golden Square, and having been appointed surgeon to the Westminster General Dispensary, he at once entered into a large connection, chiefly among the aristocracy.

In 1810 Copeland brought out Observations on the Diseases of the Hip-joint, by E. Ford; edited and revised with additions, by T. Copeland. In the same year he published Observations on some of the principal Diseases of the Rectum [London, 1810], a work which ran to three editions. His new and scientific treatment of these diseases established his reputation and fairly earned for him the distinction of being the founder of rectum surgery. As a consulting surgeon in this class of maladies his opinion in the west end of London was in much request. He was the first to suggest the removal of the septum narium by means of an ingeniously contrived pair of forceps, in cases where its oblique position obstructed the passage of air through the nostrils. He was also the author of Observations on the Symptoms and Treatment of the Diseased Spine, more particularly relating to the Incipient Stages, (1815); a second edition appeared in 1818 and the work was translated into several European languages. Among his contributions to professional journals was a paper entitled History of a Case in which a Calculus was voided from a Tumour in the Groin (Trans. Med.-Chir. Soc. iii. 191).

Copeland was elected a Fellow of the Royal Society on 6 February 1834, and in 1843 became an honorary F.R.C.S. For a time he was a member of the council of the College of Surgeons, and became surgeon-extraordinary to Queen Victoria in 1837.

Note:
Country restrictions may apply - the lesser expansive Priority shipping may not be available to all countries.

US: Priority (c.2-4 days) ------------- $18.50
Canada: Priority (c.2-6 weeks) ------ $42.50
World: Priority (c 2-8 weeks) ------- $54.50
Copeland, Diseases of Rectum and Anus, 1st US Edition 1811
Get pre-approved to bid live.
Shipping, Payment & Auction Policies
$18.50

Flat-Rate Shipping to Contiguous US
Ships from Petersburg, VA, United States
Accepts seamless payments through LiveAuctioneers
Related Searches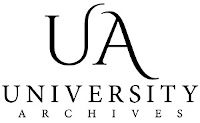 www.liveauctioneers.com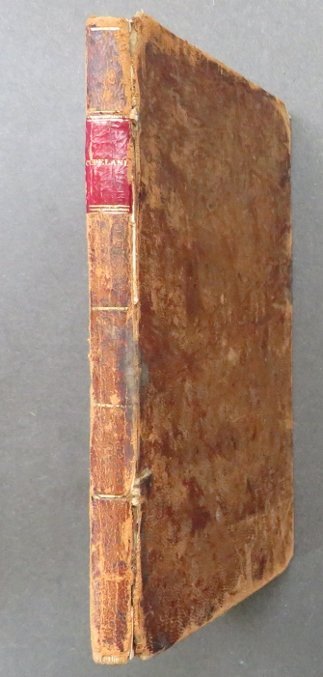 4013: Copeland, Diseases of Rectum and Anus, 1st US Edition 1811
Est.

$1,500

-

$3,000
•
Starting Price

$500
Art, Books, Collectibles, Porcelain
Oct 21, 2022 2:00 PM EDT
Buyer's Premium 0%
Description
"Observations on some of the principal diseases of the rectum and anus: particularly stricture of the rectum, the hemorrhoidal excrescence, and the fistula in ano." by Thomas Copeland, fellow of the College of Surgeons, and assistant surgeon to the Westminster General Dispensary. Philadelphia: Published by A. Finley; also, P.H. Nicklin, Baltimore; J.W. Campbell, Petersburgh, Va.; D.W. Farrand and Green, Albany; and D. Mallory and Co., Boston; Fry and Kammerer, printers, 1811. First American Edition.

Hard boards, leather with red label on spine, some wear and surface scratches, rounded corners, leather creases between spine and boards, the boards are attached [see photos]; 5.1/2" x 8.1/2"; "Monroe" is ink written on the front endpaper, 120 pages, some foxing, very good condition.

Thomas Copeland (1781-1855) was an eminent British surgeon. He studied under Mr. Denham at Chigwell in Essex, and in London under Edward Ford, his maternal uncle. He afterwards attended the medical classes at Great Windmill Street School and at St. Bartholomew's Hospital. On 6 July 1804, he was admitted a member of the Royal College of Surgeons, and on the 14th of the same month was appointed an assistant surgeon in the 1st Foot Guards. He embarked with his regiment for Spain under Sir John Moore, and was present at the battle of Corunna in 1809.

On his return to England and retirement from the army, finding that his uncle was declining practice, Copeland occupied his residence, 4 Golden Square, and having been appointed surgeon to the Westminster General Dispensary, he at once entered into a large connection, chiefly among the aristocracy.

In 1810 Copeland brought out Observations on the Diseases of the Hip-joint, by E. Ford; edited and revised with additions, by T. Copeland. In the same year he published Observations on some of the principal Diseases of the Rectum [London, 1810], a work which ran to three editions. His new and scientific treatment of these diseases established his reputation and fairly earned for him the distinction of being the founder of rectum surgery. As a consulting surgeon in this class of maladies his opinion in the west end of London was in much request. He was the first to suggest the removal of the septum narium by means of an ingeniously contrived pair of forceps, in cases where its oblique position obstructed the passage of air through the nostrils. He was also the author of Observations on the Symptoms and Treatment of the Diseased Spine, more particularly relating to the Incipient Stages, (1815); a second edition appeared in 1818 and the work was translated into several European languages. Among his contributions to professional journals was a paper entitled History of a Case in which a Calculus was voided from a Tumour in the Groin (Trans. Med.-Chir. Soc. iii. 191).

Copeland was elected a Fellow of the Royal Society on 6 February 1834, and in 1843 became an honorary F.R.C.S. For a time he was a member of the council of the College of Surgeons, and became surgeon-extraordinary to Queen Victoria in 1837.

Note:
Country restrictions may apply - the lesser expansive Priority shipping may not be available to all countries.

US: Priority (c.2-4 days) ------------- $18.50
Canada: Priority (c.2-6 weeks) ------ $42.50
World: Priority (c 2-8 weeks) ------- $54.50
Frost & Nicklaus
(804) 733-6734
LiveAuctioneers Support
info@liveauctioneers.com